There was a news circulating that indicated that a senior high school girl was nearly kidnapped by some unknown individuals who went to her school to visit. According to the news that was monitored by Ahomka.News, Judith who was in school got a new friend who promised to visit her in school. When she called that she was coming to visit, Judith told her to stop but she was still insisting she will come. Truly, she went to the campus in addition two other ladies.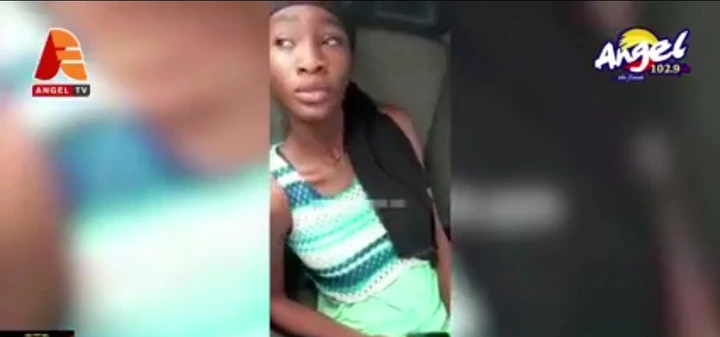 Judith upon monitoring the call and what the lady was doing, sensed danger so she tried and reached her mother on phone and explained everything to her. Her mother whose name was given as Madam Alberta told her daughter not to go anywhere with them but can find a way to lure them to the house if possible. After giving her daughter the required advice, she went and also told the community members what her daughter told her. Judith managed to lure the alleged kidnappers that was a lady and two other guys at the passenger side of the vehicle. They drove to the area where she lives and on arrival, the community members gathered and pounced on them.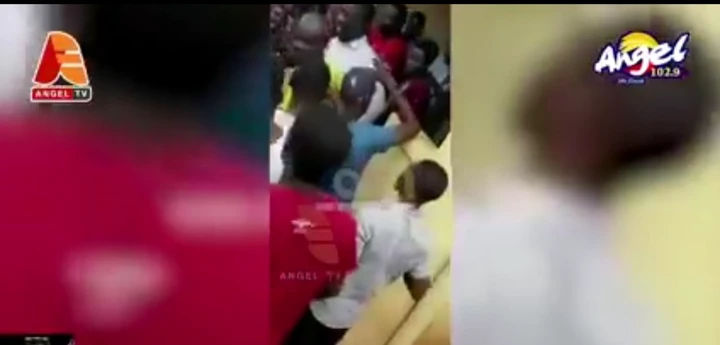 They tried to lynch them but Madam Alberta calm their nerves down. When they asked Judith whether she knows them, she said no but the lady amongst them told her she wants her as a friend and decided to visit her but she told her to stop coming. She didn't agree and still came. They were handed over to the police. Nana Fynn who was reporting the case to Angel News revealed that, when these alleged kidnappers per intelligence were interrogated by the police it was found out that they weren't kidnappers but rather wanted Judith to practice lesbianism with her. So it was a targeted plan to initiate her into that act. They are still in the Police custody and will be arraigned before the court of law for legal proceedings.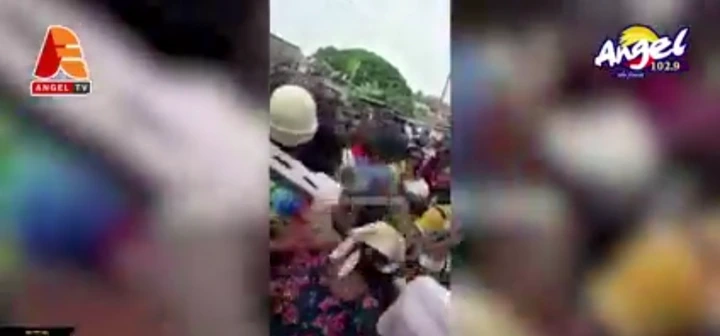 follow for More news