The appointment of a new special prosecutor Kissi Agyabeng was not long ago by the president of Ghana Nana addo Dankwa Akuffo Addo.
He replaced the old prosecutor Martin Aminu who Ghanaians talked a lot about that he relaxes and has not brought any unscrupulous people who had stolen from the country to justice since his time of office,the only case I can remember is the one on Mahama Ayariga MP for bawku central.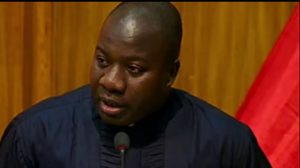 Kissi Agyabeng after his appointment caused alot of shake on social media, promised to deal with any unscrupulous person who  crosses the line with no Mercy. This comments gave a lot of assurance to Ghanaians and have been waiting to see actions.
Yesterday 11th October,2021 he had his first case taken to court, this was an old case prepared by the old prosecutor Mr Martin Amidu who resigned on 16th november last year, about Mahama Ayariga bawku central MP which has been called to court several times and yet not been dealt with.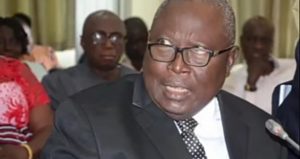 His judgement on this case is what Ghanaians think was not in a right step a case which has been in court for quite some time and you see no offence by the accused I don't think this was right and he also disgrace the old prosecutor in court.
Watch video to share your view in the coment box.