The youth of bekwai and kensere all of the Ashanti regional municipality have showed a strong level of patriotism which has got everyone talking about their courageous act.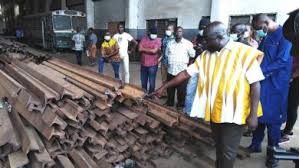 The youth added that there have been series of theft in the municipal and they have been  vigilant for a while now, during one of their usual watch out yesterday runs they saw  the 4 armed men  robbers stealing the Akuffo Addo railway material they had brought to the municipal recently.
We called more guys and engaged them in a haste with stones and cubs, knowing they   were  surrounded they wanted to run away but we arrested them and sent them to the police.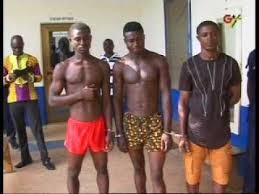 The action of the youth has shown that there is still some level of patriotism in the youth of Ghana and everyone should learn from this patriotic act.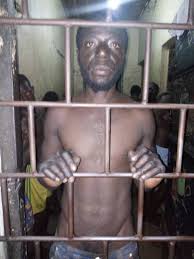 The assemblyman of the area honorable Anim Okyere has expressed a lot of shock on why people will still whaf is to beneficial to all us  and applauded the youth who were able to bring the theives to custody.
Follow and comment for more news
Below is a link to the video: