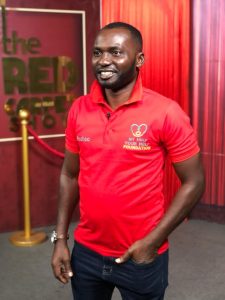 Myhelp-Yourhelp Foundation is a Non-Governmental Organization (NGO) that aims at helping to alleviate the situation of the poor, needy and less privileged in the society through nurturing, education, training and development. Which results in a better transformation of their lives.
As part of their Bi-Annual projects/activities, the foundation on 3rd April, 2021 will be embarking on a prison visitation to Osamkrom camp prison at Agona Swedru in the Central part of Ghana to donate items to the prisoners.
In an interview with Mr Nicholas Cofie, the CEO, he said, their aim of this project is to assure the prisoners that, there is hope, so far as there is life and that is why he dubbed this year's Easter project as the "BEHIND BARS BUT NOT BOUND".
He also said, being a prisoner doesn't deny one of his or her happiness and also doesn't make one an outcast, so all those behind bars need the same love we show others. "Most of these prisoners wish they had the love their friends and family could give them no matter where they find themselves."
Therefore, we are pleading with the general public, concerned persons, individuals, etc to help us with items like, Bibles, Assorted foods, Masks, Veronica buckets, etc or any amount to support us provide these items to the over two hundred and fifty (250) prisoners at Osamkrom prison. Remember nothing is too small.
"It is said that, no one truly knows a nation until one has been inside its jails. A nation should not be judged by how it treats its highest citizens, but it's lowest one" – Nelson Mandela.
Thank you and may the God of the helpless bless you all.
Bank and Momo details;
Zenith Bank Acct. number- 6010189241
Mtn Momo: 0241125994