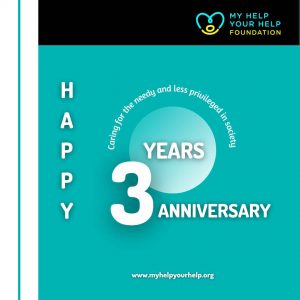 Myhelp-Yourhelp Foundation is a group of people who have come together to pool some resources together aimed at alleviating the situation of the poor, needy and the less privileged in the society.
The foundation was founded on the 31st of March, 2018 by Mr. Nicholas Cofie and it marks its 3rd year today. This foundation, as part of their vision and mission was created to be the most accessible and reliable center for support for the needy and less privileged in society with tender care.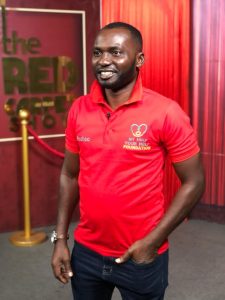 Also, the mission of this foundation is to mobilize resources both internally from members and externally from benevolent organizations in aid of reaching out the needy and less privileged in the society.
The foundation has successfully embarked on 10 projects (i.e 5 projects and 5 orphanage projects) since inception. The 5 project includes;
Free Health screening at Junction Mall in 2019
Covid-19 donation at Gallery Slum Area, Accra on April 12, 2020 – a partnership with Axis Pension Trust
Face mask distribution at Chokor and Jamestown on August 8, 2020 – a partnership with Give Me Hope Foundation
Feeding of street kids from 37 hospital to Shiashi on September 11, 2020 – a partnership with Reggie Rockstone
Love Feast Project at Tarkyikrom on December 19, 2020 – Eastern Region
The 5 orphanage projects are;
The Eye of the Lord Orphanage at Nsawam on March 31, 2018 – Eastern Region
City of Refuge Orphanage at Shai Hills on December 22, 2018 – Eastern Region
Porters Village Orphanage at Dodowa on April 19, 2019 – Eastern Region
Royal Seed Orphanage at Bwojiase in Central Region on December 21, 2019
Nector Foundation at Lower Manyo Krobo on May 1, 2020 – Eastern Region – Eastern Region
According to the Founder and the CEO, Mr. Nicholas Cofie, he growing up as an orphan himself motivated and encouraged him to establish the Foundation to assist others, especially orphans, street children, widows etc.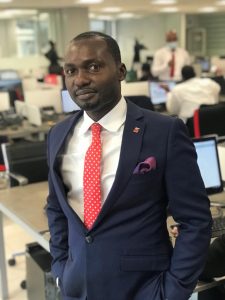 The foundation is set to embark on its Easter project on Easter Saturday 3rd April, 2021to Osamkrom Camp Prison in Osamkrom, a sub-town of Agona Swedru in the Central part of Ghana.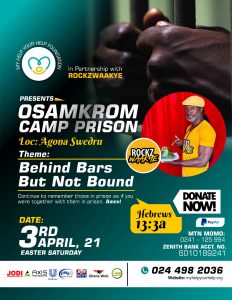 Myhelp-Yourhelp Foundation!!! Caring for the Needy and Less privileged in Society.