Men in this 21st century global world are tenderized by music and now here is the young man who has the Divine badge of authorization, and ordination to deploy music as a GPS System, and a Cartography to navigate these trying times and also to negotiate future destinies, he has an anointed style of ushering congregations into the tangible presence of God through Gospel music.
Wilson Alluwph is an influential figure in African gospel music.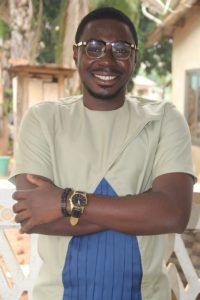 Arguably, one of the rising popular and God ordained minister in Ghana whose ministry will soon have a global impact.
Wilson Alluwph is a homiletical exucuter of God's estate, a young man who has fraternised with the Holy Spirit world called the Christ and has always hosted the tangible presence of God through the power of Worship, Word and Prayer. He is a songwriter, author and the founder and leader of WilSong Ministries.
He is an Apostle who holds a Degree in Religion and Human Values.
Check out Wilson Alluph official music video Below: