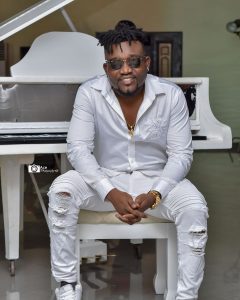 Artiste manager Bullet has warned new female artiste not to imitate the late singer Ebony.
According to him, it is wearisome to see artistes who want to be signed onto his Rufftown records come to him trying to mimic her.
"Ebony is irreplaceable. Ebony is like Bob Marley, Tupac and Michael Jackson. She is irreplaceable. She is the first female artist of the year and she is still the artiste of the year even after her demise. It has been almost 3 years, y'all not scared of such an icon?"
Bullet said that, even at the time he introduced Wendy Shay to the world, he never saw her as a replacement for the 'Date Your Father' hitmaker.
The CEO of Rufftown Records stated that, it is important new artiste maintained their originality instead of trying so hard to be a replacement of the late Ebony.