Speaking to TV3 sports Journalist Komla Adom, the beautiful Cookie Tee finally confessed her love for football and explained how her heart was painfully broken in the year 2010 by popular footballer Asamoa Gyan.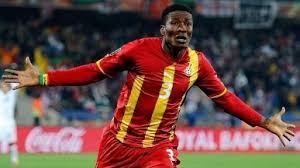 Cookie Tee revealed that, after that first heartbreak, she took the backstage of all sports activities and didn't want to see anything relating to football. All because of what Asamoa Gyan did to her.
". The First human being to break my heart is Asamoa Gyan. that was 11 years ago after he missed a penalty Which could have brought me joy." Cookie Tee revealed
" Actually it was very painful. However I'm glad that the love for football in me is building up. I can't keep the love for football as i Support Team Ghana again" Cookie Tee added.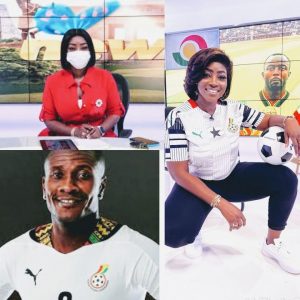 She made this known on TV3 this morning while reacting to the upcoming world cup qualifiers match between Ghana Black stars and Ethiopia at 7pm today.
She wished them all the Best advised them not to break her heart like what Asamoa Gyan did to her 11 years ago.
Comment and follow for more trending news. Thank you