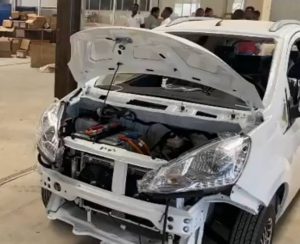 Renowned Ghanaian automobile-manufacturing company known as Kantanka Automobile, owned by genius technologist of our time, widely known as Emeritus Prof. Apostle Dr Ing.
Kwadwo Safo, Founder of the Kristo Asafo Church, is now set together with his Son CEO Kwadwo Safo Jnr, and the entire workers to officially unveil Kantanka electronic and Uberlike vehicle built by the company.
Few years back, Ghanaians have already requested from the Kantanka Group, to start its production of smaller vehicles and electronic tricycles, commonly known in Ghana as 'Aboboyaa', and finally the company has made it clear that, they intend to launch these type of smaller vehicles more to the Market few weeks to come.
The Chief Executive Officer (CEO) of the group, Kwadwo Safo Kantanka Jnr, has finally made it known to the public, when the company intends to outdoor Kantanka smaller car with 0.8 Engine Capacity, with the model name Amoanimaa.
According to him, he is about to unveil the two Kantanka new models in which it comes with two different specs, as one type comes with engineless car that runs on batteries, the other type comes with standard engine with fuel usage.
Information gathered by Ebosafo.com indicate that, the new vehicle will cost between GHC 40,000 AND GHC 50,000.
The CEO also revealed on his OFFICIAL Twitter page that, concerning the electronic cars, the company would introduce a system that will enable batteries to charge automatically as they run.
He later promised his loyal followers that, the said vehicles will be launch officially by the end of August 2020.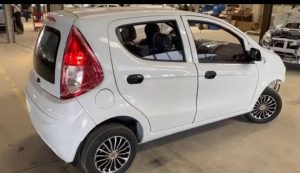 Click on the link below to check out the two sleek vehicles built by Kantanka Automobile, and how it was built directly from the factory:
https://youtu.be/fCqsUGRjzfE