Sarkodie, a dope and well-known Ghanaian rapper and the owner of the Sarkcess Music Label, made quite a commotion on social media a few months ago after a video showing him heavily smoking a cigar while driving his flashy car surfaced online.
The video of Ghana's most decorated award-winning musician smoking cigars in public has stirred up discussion on social media with varying opinions from his devoted admirers.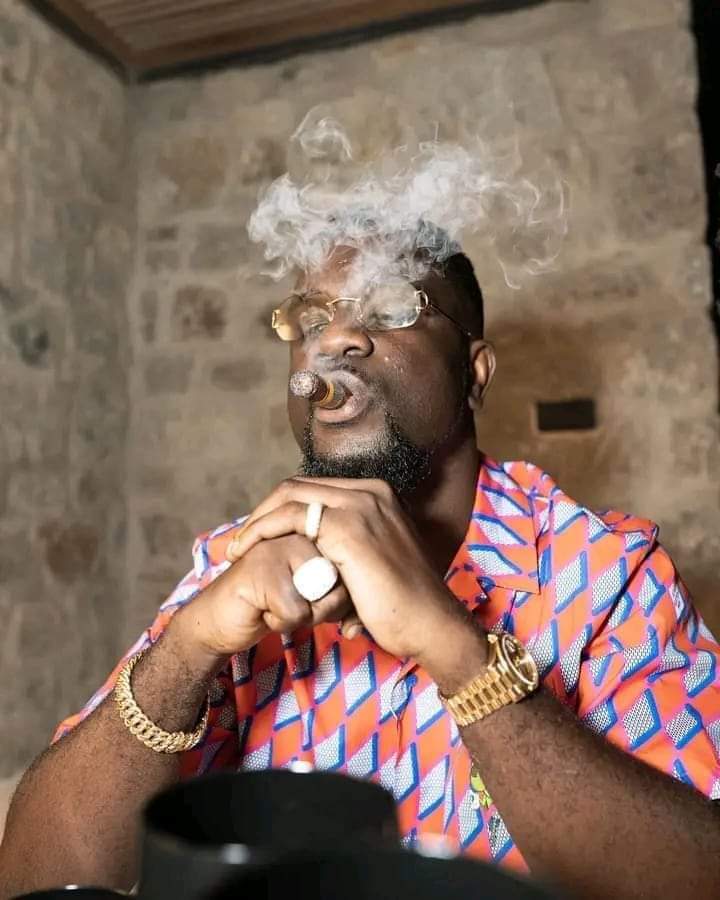 Some admirers think that Sarkodie didn't start out his musical career in this way. That Sarkodie, who has long been considered as a cool artist, could change overnight into a bag person or negative role model, in their opinion, beyond belief.
Well, some of the BET Award-winning actor's admirers have expressed worry about her psychological and emotional well-being while others have questioned what may have precipitated this sudden change in his lifestyle.
Since then, King Sark has been pictured smoking a cigar in the majority of his photos and videos. The well-known rapper declared in a freestyle that he will put an end to his frequent cigar smoking this year in a video that has already gone viral on social media.
Watch the said video below:
Landlord 🦅🦅🦅 @sarkodie pic.twitter.com/3lPIFRJIu9

— Sariki (@sariki55) September 2, 2022