World established body widely known as the he United Nations (UN) has honored, and conferred an award to the founder and leader of Kristo Asafo Mission, Apostle Emirates Professor Kwadwo Sarfo (Engineer 1) for his enormous contribution towards development at a faster pace in Ghana, Africa and beyond.
This ceremony took place at the 39th annual technology and agricultural exhibition fair in Accra, where Apostle Sarfo led his group to displayed manufactured machinery and agricultural produce.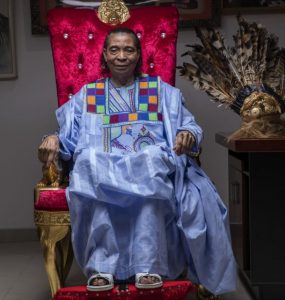 The worldwide body United Nations conferred the first-ever United Nations Blueprint Award on him in acknowledgement of his achievement that includes an icon of peacemaking.
Presenting the award, Ambassador for Africa on the Affairs of the United Nations Secretary-General, Dr. Kwame Owusu Fordjour made known, Apostle Sarfo has gone through the mill to attain the status of handling a whole nation per his innovations.