Ghanaian Dance Hall superstar known as Stonebwoy, who stopped working with his longtime friend and manager Blakk Cedi,  in the early part of February 2020, has been asked by fans to show some kind of love back, after  Stonebwoy has cut all ties with his old friend totally.
After Black Cedi was denounced his role as a an agent to Stonebwoy, he has shown countless love to his former artiste  and friend by posting lot of his works after their split on his official social media pages.
But in all his effort to prove to Stonebwoy how he still holds him in high esteem in his heart, the Bhim boss has turned a blind eye to his actions, to the extend that, he has never come out to Comment, like or even give thumps up to his former manager Congratulatory and positive posts about him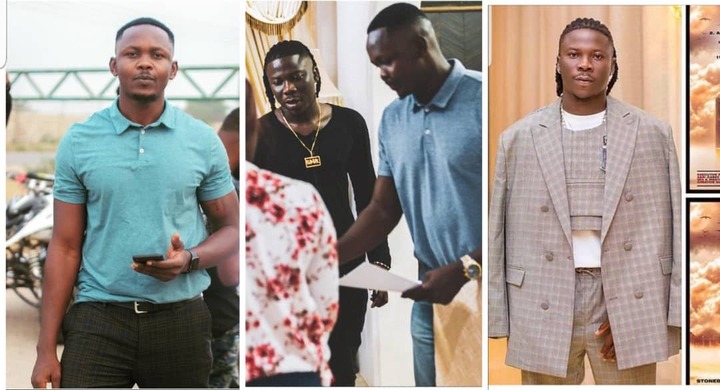 The "Tomorrow" hitmaker is still trending currently all over the World with his fourth studio music album dubbed "Anloga Junction" with the Collaboration of dope and top African and other great artistes all over the world.
Black Cedi took to his Official Instagram page to congratulate Stonebwoy and his team for the great works put together on the album.
Check out what he wrote:
Masterpiece as Usual. Congrats to all who Contributed!! #AnlogoJunctuon #AJ2020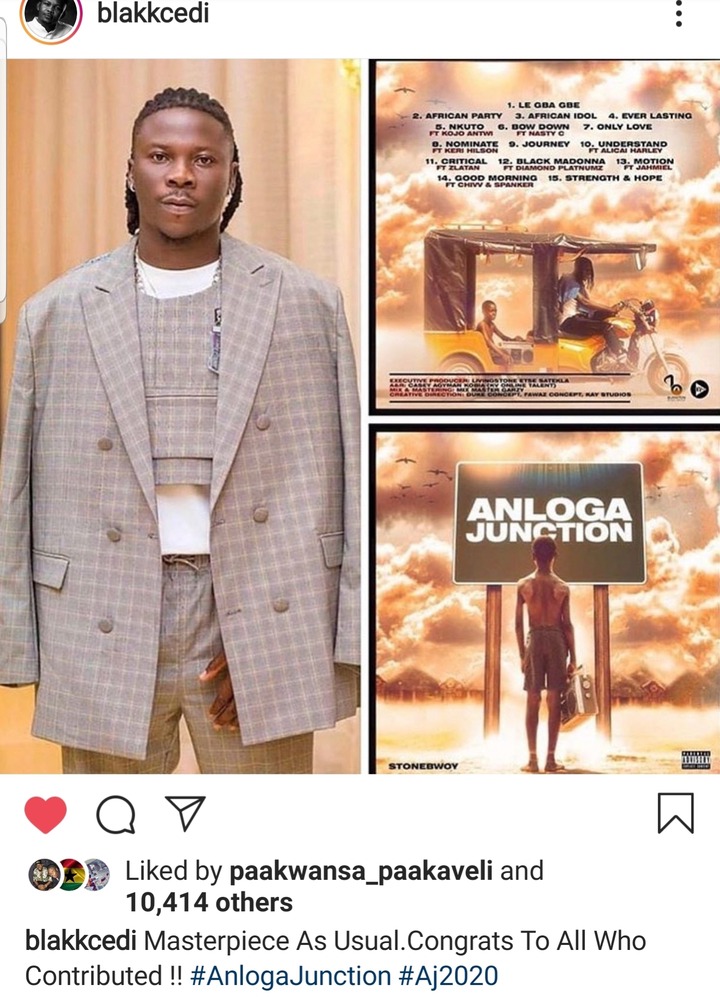 After his post, a great fan of Stonebwoy has shared his great view why Stonebwoy should take a second look of his former manager who started with him from day.
Check out what he said: