On Friday, 8th October, 2021, the GAYO Eco-Club UG Campus Chapter participated in the Good Food For All Forum at S. D. Boateng Conference, Alex Kwapong Hall, the University of Ghana, Legon. The theme for the Forum was, "reducing carbon footprint associated with meat consumption." The forum had an in-person and virtual participants. Virtual participants joined the program from Kenya, Indonesia and India.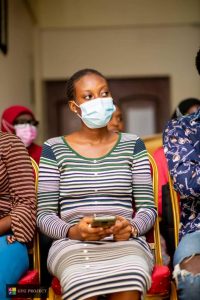 The Forum was a GYG Project program that was organised by the Sustainability Week Accra Movement in partnership with the @gayoecoclub_chapters.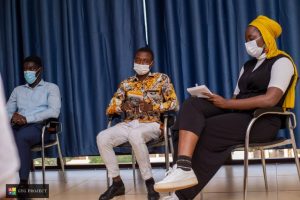 In the midst of a worldwide challenge of climate change, a new study conducted by the University of Oxford has found that eating a vegan diet could reduce our
carbon footprint by 73%. The discussions in the forum focused on the alternative food sources to replace meat without compromising our nutritional needs to improve our mental, physical, emotional and spiritual health to be a resilient measure against climate change.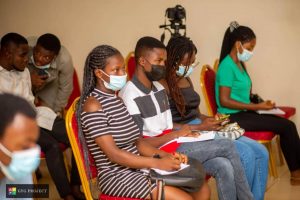 "As students and potential future policy makers, there is the need for you to understand the challenges pertaining to the local and global food systems and address them sustainably to mitigate climate change crises." – Mr. Augustine Nii Addo, Executive Director of GYG Project.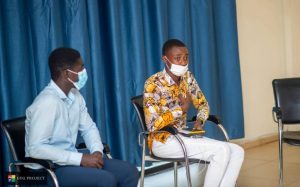 The forum had an edutainment session which tested the knowledge of Participants on Food Systems and climate change.
Mr. Kwasi Boadu Ntiamoah, the Trees4Biodiversity Project and Eco-club Coordinator for GAYO, said, "to achieve responsible consumption, people must begin to question themselves the reason for eating meat and fish. If the reason is to supply our bodies with protein and other minerals, then, more nutritious alternatives are planted based. These include cashew nuts, groundnuts, bambara beans, Parkia biglobosa (dawadawa) and many more. We need to understand the mechanics of the human body and its nutritional requirements to understand why meat consumption is not sustainable answer."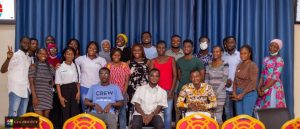 The Eco-club shall continue to embark on education and activities geared towards climate action, circular economy and disaster risk reduction.