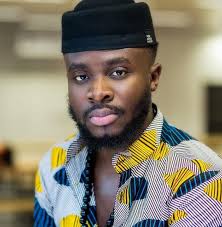 The renowned Ghanaian preacher who happens to be the head pastor of Heaven's Gate Ministry, known in real life as Prophet Nicholas Osei aka Prophet Kumchacha, has reacted to a viral video which trended few days ago, in which Musician Fuse ODG was seen burning the images of Jesus Christ.
There was a mix feeling after a video went viral, as Fusu ODG was seen burning the image of Jesus Christ and  was tagged as one of the ways used by the slave masters to enslave the Black mind, which a lot of people reacted to the actions of Fuse ODG.
Speaking in an exclusive Interview, Prophet Kumchacha who was responding to the video condemned the actions of the artiste, and called on him to retract his bad actions.
"Curses will be upon Fuse ODG and his entire generation if he does not come out to ask for forgiveness for his bad action of burning the image of Jesus Christ", he said.
"No man with a sound mind will do what the musician did, it should not be tolerated at all", he fumed.
According to him, although there has been different school of taught concerning the image of Jesus, the current image is what believers have all agreed on as the rightful image, so there will be a curse upon him for burning the image of Jesus.
He later warned non believers to stop criticizing and painting the Christian religion black.
The controversial preacher went ahead to make it clear that, there is power in the name of Jesus, so Fuse ODG should not think he will go scout free after his negative act.
Source: Ebosafo.com