Ghanaian celebrated and heavy weight Dance Hall Champion, with lots of hits upon hits song to his music gallery, widely known as Shatta Wale, has finally added his voice to what happened at Accra FM, when female Songstress Wendy Shay, walked out of live interview with host Nana Romeo after asking whether she was dating her manager Bullet.
After the incident happened in the said Studio, Ghanaian fans have really applauded Wendy Shay for the great move she took by ending her interview abruptly.
Not quite long, Lynx Entertainment sensational singer Kidi who was late on the same show at the said Radio Station, was not allowed to be aired with the reason that he was late, in which he apologized to his fans and left the Studio.
This new case from the camp of Wendy Shay has really angered most of the celebrities in the industry and Shatta Wale has also added his voice to it.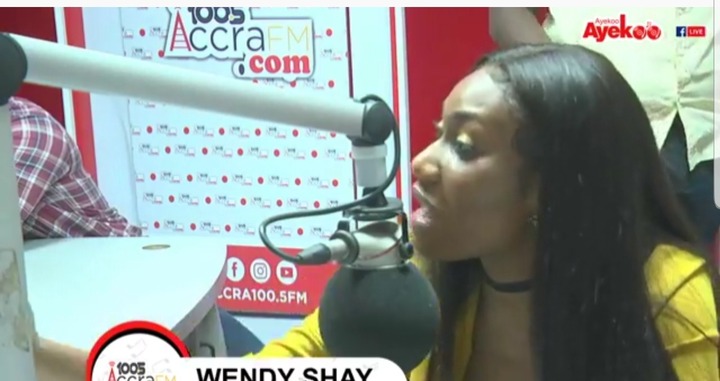 In a short video already trending on Social Media was seen the Dance Hall Champion blasting the host Nana Romeo for his continuous disgrace on Ghanaian artistes.
Angry Shatta Wale made it known that, Romeo should call him for an interview, so he can also fool with him.
Check out what he said below:
"it's not your fault, its Ghanaian musicians who have made themselves like that, I want you to come and ask me these questions and I will slap you".
He Continued, "If somebody has a boyfriend, it's that your problem, am ready, come and ask me nonsense questions".
Watch Video Below:
https://youtu.be/sAn2S7c7AsI