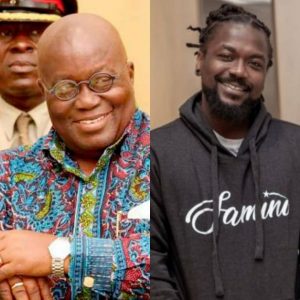 The Ghanaian dancehall artist, Samini have endorsed President Nana Addo Dankwa Akufo-Addo for a second term in office in this year's elections.
In his new song titled Kpoyaka, Samini spoke about the achievements of the president ranging from the agric, service, manufacturing and industry sectors of the economy.
"Nana show boy is number one on the ballot paper, Nana continue with the work because you have delivered," Samini said.
Listen to the song below: