Sensational hilife and Afrobeat superstar signed on to Lynx Entertainment, known as Kidi, has finally released his most anticipated 5 tracks EP Album dubbed "Blue EP"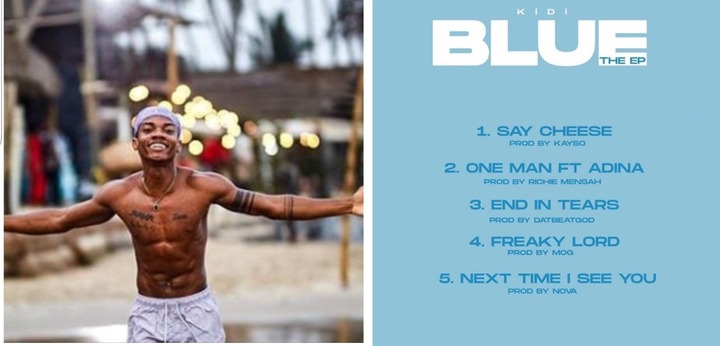 One of the best Ghanaian singer signed on to Lynx Entertainment, known as Kidi, has finally released his most anticipated 5 tracks EP Album dubbed "Blue EP"
Kidi after hitting hard to the mainstream with his maiden hit song Odo, has continued to entertained his fans with back to back hit songs with a massive record with Nigerian afro-beats star Davido and his label signee Mayorkun.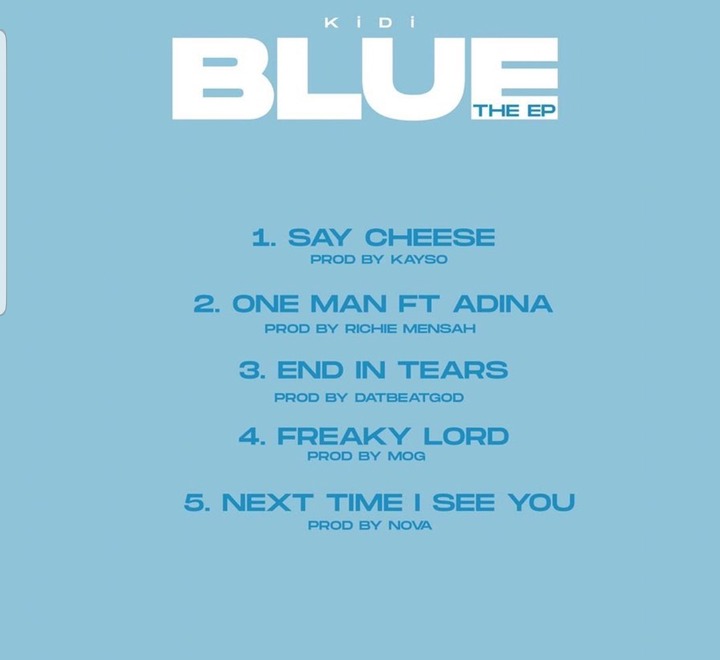 The Blue EP is Scheduled for release on today, May 8th, 2020, with an amazing collaboration with female songstress Adina.
In an exclusive one on one Interview with Kidi on Museafrica.com, he made it known that, it was a dream come true to collaborate with Adina whom he had penned down a lot of songs for her.
" I have been writing for Adina for quite a while, and I mean anytime I go on the internet I get people asking when are you coming with a song with Adina, we want to hear you and Adina? I felt it was just about time. So I and Adina happened to be the studio, we didn't even have plans to make music, we were just like jamming and like cooling and the song we just started making it. It was good stuff (smiles). It is always nice being in the same studio with a fellow artist where you get to like make music. I and Adina have track 2 One Man on the Blue EP", he said.
According to Kidi, he also revealed why he chose Blue as a colour for his EP Album, and this is what he said, "Blue is my favorite color and I feel like blue is the color of the ocean, the color of the sky, signifies calm, signifies serenity and order everything. In times like this where I feel the world is going through something, I felt this was just the perfect time to call my project blue".
Check out the stream links for the songs from the said EP Album from KIdi.
*Apple Music*
https://music.apple.com/gh/album/blue-ep/1509847786
*All Stores*